Länka developed in 2022 with the intention of being a gathering place for lost people in need of context. We integrate science from psychology and design to create the safety and trust through the environment that is needed to dare to open up emotions and alternative states of consciousness. We see how people are trapped in both internal and external systems that they did not design themselves and that make them unhappy. Not knowing the source of their unhappiness, they begin to blame themselves or others, but on loose grounds. Since "happiness" is a norm in society, people begin to feel ashamed if they are not happy. Länka helps you see and peel off protective layers that no longer serve you so that your ability to see truths within yourself and your reality increases. We encourage and believe in the free-thinking person who can make her own choices about how she wants to live her life. We believe that we feel best by living in harmony with our nature, where life is adapted to our physical as well as psychological needs.
At Länka, we help our guests to learn to gain insights into and meet needs regarding their inner and outer world as well as food and movement. When you live in balance based on these areas, you have an increased chance of well-being and freedom.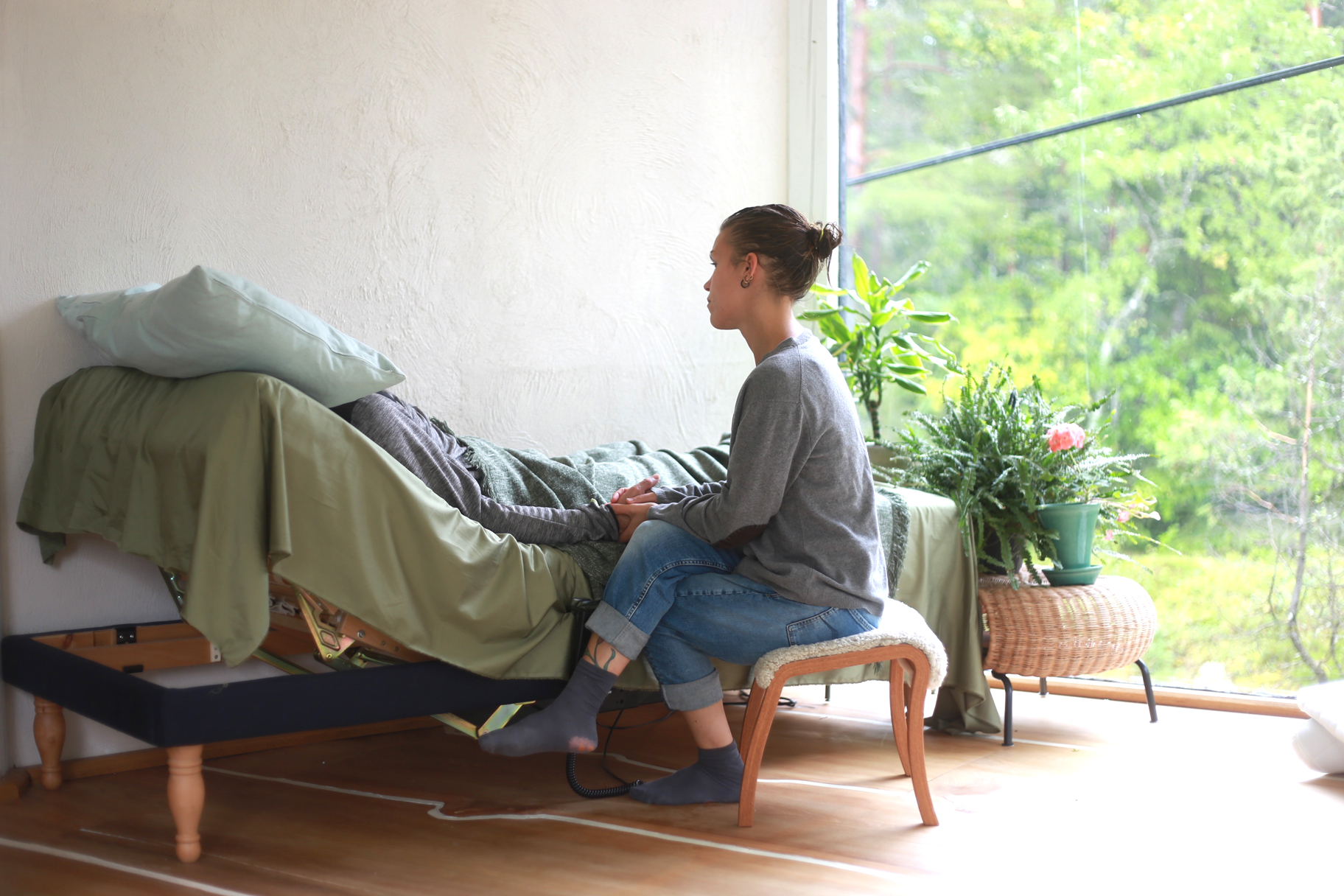 Lic. psychologist Liv Raissi is in charge of treatment and is responsible for most of the therapies. She is a certified ISTDP therapist and – teacher/supervisor and has a one-year training in psychedelic assisted therapy. With her solid CV and many years of experience in clinical practice and life in general, she is not your typical psychologist. She carefully observes who you are and then tells you truths and helps you deal with it.
Länka has a holistic approach and is based on principles from ISTDP, IFS, CBT and Psychedelic therapy in the treatment of our guests.