On March 2-3, 2023, you as an ISTDP therapist are welcome to Länka's oasis in the woods just outside Gothenburg for a two-day coaching retreat!
What is it? During two days, the participants receive one hour of supervision each in an area of their choice. It can be on a patient case, but it can also be in a personal or professional area, to get help to move on from something stuck. In addition to tutoring, experience-based exercises or meditations are included with the aim of increasing presence in yourself and in the group. There is also time for discussions on optional relevant topics, e.g. your development as an ISTDP therapist, what place your personality gets in the ISTDP role, what norms exist in the therapy world, how integrated your therapeutic interventions are with yourself….etc. The purpose of the entire mentoring retreat is to give you as an ISTDP therapist respite and a break from the constant flux that work and personal life usually entails. You are invited to put your ego and performance aside for a moment, to open up with yourself and others to the more vulnerable and honest sides of yourself.
Where is it? In Länka's retreat house in Floda, about 30 minutes outside Gothenburg.
When? On 2-3 March 2023, at 9:00-17:00
For who? You who attend or have completed the core training. Max 8 participants.
Price? SEK 4250 excl. VAT. The price includes coffee and lunch from Nää's factories
Accommodation? If you need to stay overnight, we recommend Nääs fabriker hotell (www.naasfabriker.se/bo/). Very nice hotel by the river Säveån where you can swim both in the river and in the jacuzzi.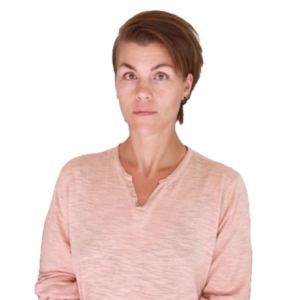 Organizer: Link has been run by Liv Raissi and Shahir Mansouri since 2022. With Liv as treatment manager and Shahir as practical manager, they accept for therapies, retreat guests and trainings. Liv Raissi is a play psychologist and certified ISTDP therapist and ISTDP supervisor. She is one of the founders of the Swedish ISTDP institute. In addition to therapies and training under its own auspices, Liv teaches at Sapu University. Liv has previously worked based on CBT models, primarily trauma-focused CBT (prolonged exposure) at a PTSD clinic. She is currently taking a course in psychedelic assisted therapy which will end in November 2022. Her starting point as a therapist is to contribute with specific interventions adapted to each patient based on an open heart and flexible attitude. Shahir is a designer at Koppla AB but also has many years of experience as a treatment assistant.
Registration: liv.raissi@affekta.se.
Downloadable flyer: